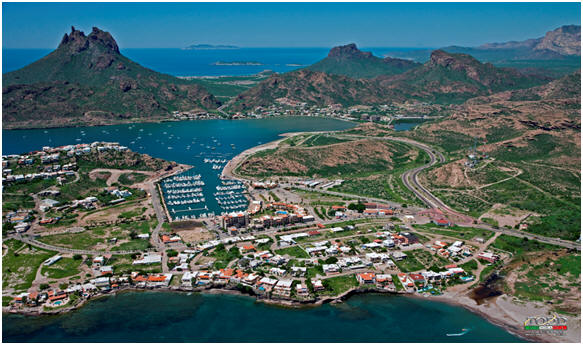 Join Mark Mulligan, Kelly McGuire and James "Sunny Jim" White and Brittany Kingery in beautiful SAN CARLOS, SONORA MEXICO!
APRIL 4-6, 2014
(ARRIVE EARLY FOR FREE PRE-PARTY APRIL 2)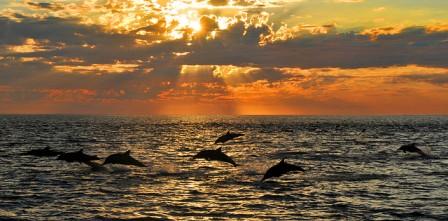 BROUGHT TO YOU BY
You'll LOVE San Carlos, located on northern Mexico's Sea of Cortez. It's where I call home!
So much to do, from snorkeling, scuba diving, kayaking, fishing and sailing to biking the town, hiking, and walking gorgeous white sand beaches. Or checking out San Carlos's countless restaurants, bars, and shops!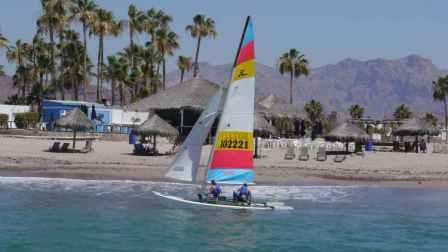 See that cool looking beach bar behind the boat? That's La Palapa Griega, where Friday, Saturday and Sunday's shows will be! GREAT food and right next door to Posada Condominiums!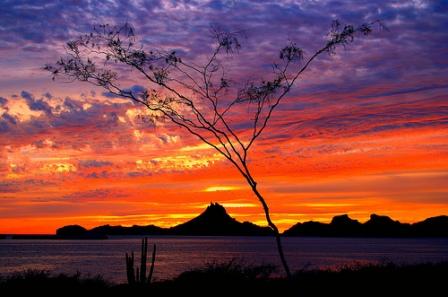 GETTING THERE: Flying? There is an international airport in Hermosillo just over an hour away, where you can rent a car, take a taxi, OR arrange for pickup with us (1st come, 1st serve early advance reservations only).
Driving down? We're only 4.5 hours south of the border (5 1/2 hrs from Tucson) on a safe, well patrolled 4 lane highway.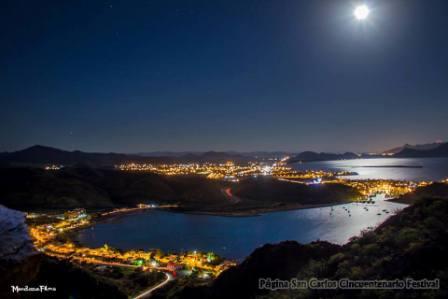 SHOW LOCATIONS? Friday,Saturday and Sunday's concerts will be on the beach at La Palapa Griega.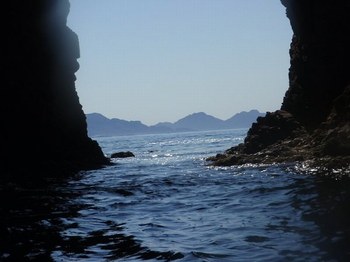 TICKETS available online HERE OR in San Carlos at Seaside Realty ... included FREE in Posada Condominiums package!
ISLANDFEST PASS

(Weekend Admission to all 3 shows at La Palapa Griega

$40
ISLANDFEST PASS For TWO Weekend Admission for TWO to all 3 shows at La Palapa Griega
$75
Don't forget the FREE PRE-PARTY APRIL 2ND at LA PALAPA
This will be Kelly McGuire's (pictured on left) FIRST visit to San Carlos in years! Sunny Jim will be making his first trip to the region. From the Cayman Islands to Belize, Costa Rica, and Mexico's Riviera Maya, these two award-winning artists have played everywhere.
When the three of us get together it's pure magic. AND, we're so excited to have Brittany Kingery joining us to perform Saturday's show, accompanied by incredible songwriter and guitiarist Rob Hill!
Join us at IslandFest! Reserve your tickets above!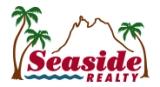 P.S. For those of you who are thinking about retiring or just spending more time south of the border, my friend Karen at SEASIDE REALTY will be offering free tours of San Carlos and some of her most beautiful homes, with after-tour margaritas included free! To reserve your tour, email karen@seaside-realty.net OR call toll free 1-888-586-7388
QUESTIONS? Just email mexicomark@hotmail.com
Stay tuned for info about the trip AND 2014 Summer Tour dates by adding your name to Mark's email list.