The Three Miracles is a true story that begins with tragedy in the Mulligan family, then takes you on a personal journey that will make you laugh, make you cry, recharge your faith and leave you full of hope.100 % of proceeds go to charitable efforts like the Haiti trip below. Get it on Amazon, Kindle, OR, an extra $4 goes to charity by ordering HERE
A few pics from January's Haiti trip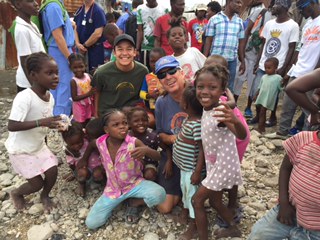 Hanging with the kids in the Cite Soleil slum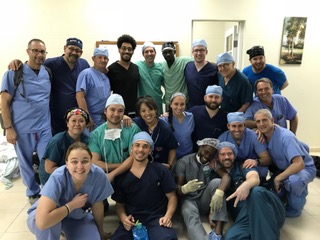 The volunteer medical team performed 85 operations in less than a week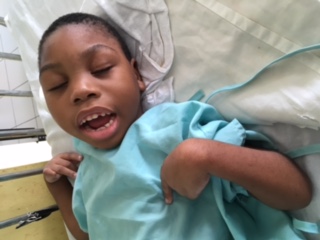 Confined to a hospital bed his entire life,Jerome cannot walk, talk, or sit up, but he gives you a big smile when you stroke his cheek.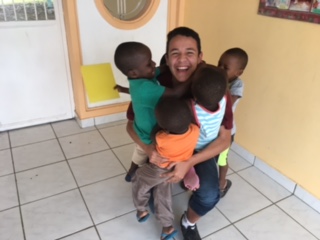 Marcos loved the kids at the orphanage…and they loved him!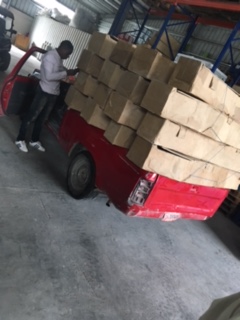 A truckload of makeshift cardboard box-cut coffins...we'd carry unclaimed dead bodies in them daily, mostly of babies and small chilren, to a refrigerated storage shed where they collected, then trucked them to the outskirts of town and buried them with dignity.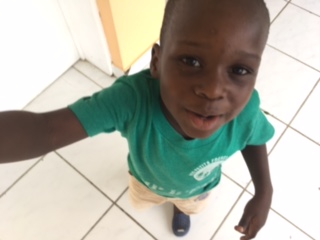 This young, orphaned boy constantly begs just to be held...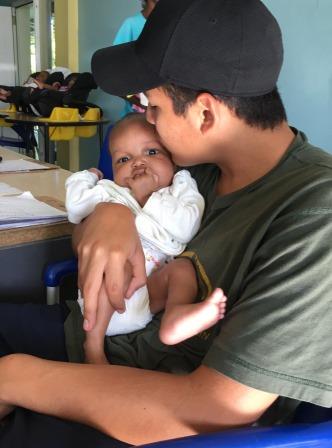 Marcos with an abandoned baby, taken in by Father Rick Frechette along with so many children otherwise left to die in a country with nearly half a million orphans....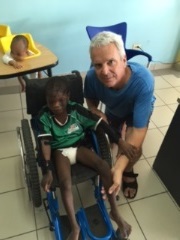 Found in a garbage can, blind and unable to speak, Jericho has lived a life of unspeakable suffering...
Thanks to the never-ending efforts of Fr. Rick Frechette and volunteers, 43 shacks in the dismal Cite Soleil slum have gone from this...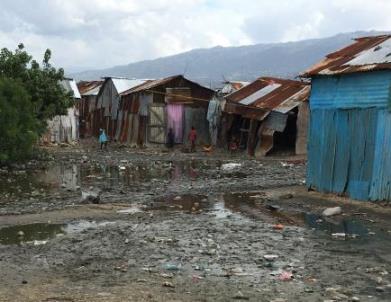 to this.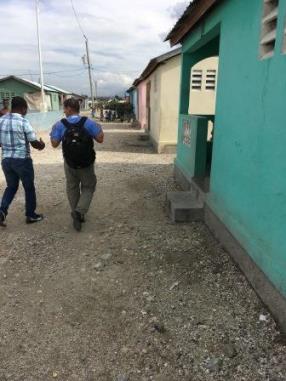 Total cost per home is roughly $10,000 and are built on a merit basis....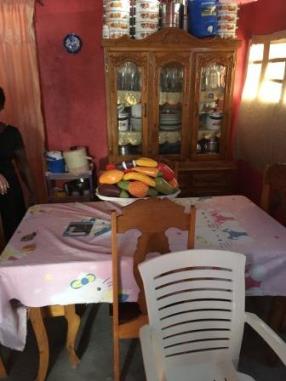 Truly an amazing difference, one home at a time...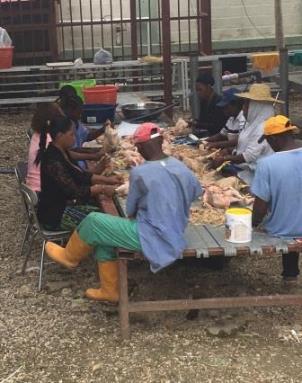 Fr. Rick is tireless in his efforts, organizing everything from processing chicken for resale...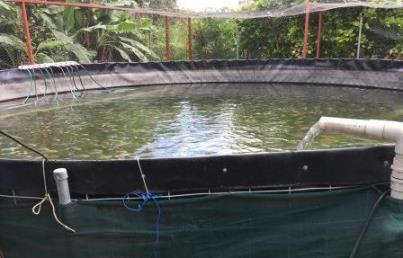 to running a tilapia farm. He sells homegrown coffee and suar, produces vegetables from his garden, all aside from the never-ending priestly duties an impoverished community. A true servant, if you ever meet this man, you will be impressed.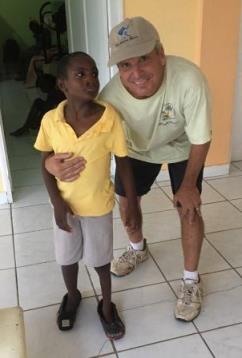 After years of physical therapy thanks to Nuestros Pequenos Hermanos, young Moises can now walk. In spite of a cleft palate and many other difficulties, he is playful and loves attention. When he grabs your hand, he won't let you go!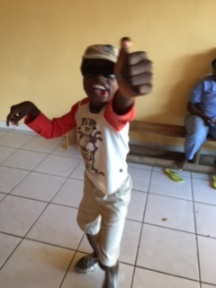 And this little orphaned boy completely changed personolaties and came to life, joyfully laughing and dancing when I simply let him wear my cap and sunglasses!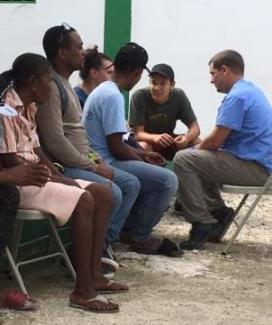 Marcos loved watching doctors consult with patients in Cite Soleil. They invited him into the operating room and he's now positive he wants to be a doctor...AND return to Haiti to volunteer again.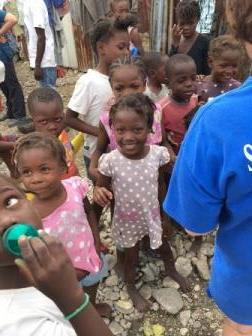 Happiness in the midst of misery...
On Monday, Jan 29th I will share a few stories from the Haiti trip and sing you some songs in a special 6PM presentation at San Carlos Community Church. In lieu of cover, all donations will be split between the church's mission efforts in Mexico AND to support on the ground efforts in Haiti.
If you can't make the show, please feel free to support efforts by picking up a copy of The Three Miracles for a friend. Thanks!
Please Order The Three Miracles on Amazon, download it on Kindle, OR, an extra $4 goes to the cause by ordering HERE
Stay up to date by adding your name to Mark's email list.