ORDER CDs/ DOWNLOADS MP3s!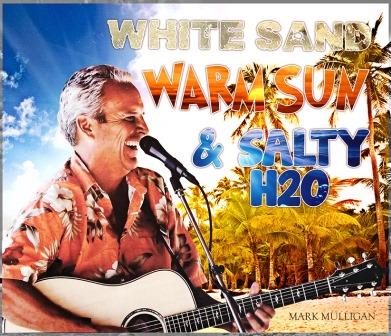 | | | | |
| --- | --- | --- | --- |
| 'WHITE SAND, WARM SUN AND SALTY H2O" | $15.00 | | |

Back To Laid Back

Nominated for TWO TRMA Awards! "Too Much Wishing, Not Enough Fishing" and more!

$15.00
Greetings From Mulligans Island

"Sand Dollar Millionaire" "I Be Smilin' Today" "Cuando Calienta El Sol" and "That's Life"

$15.00

South of the Border Again Includes "What a Ride", "Cortez Waters" "When Adela Smiled"

$15.00

A Bar Down in Mexico My top seller includes "Third World Cantina", "It's About Time" "Saint Anywhere"

$15.00
Journey Around the Sun includes "Ain't Singin' No Blues", "I Want To Love You Like That", "Besame Baby", "Down in Paradise"
$15.00
Life in a Beach Town Includes "Turn Around And Run", "A Fisherman's Daughter" "Even the Bad Days Are Good", "Home Again"
$15.00

First World Refugee Includes "Pacifico Blue","Drinking Mexico Dry", "This Ain't Me"

$15.00
Somewhere South of Somewhere: Best of the Early Years: 20 songs from Mark's "Son of the Sunshine", "Going Coastal", "The Things I Love", and "Mexico" CDs!
$15.00
| | | |
| --- | --- | --- |
| Any SIX CDs just $50! Please list 1st word of each CD title in box. | $50 | |
DOWNLOAD MP3'S Available on iTunes OR click CD cover below to download now from CD BABY!
"MULLIGAN'S ISLAND"
T-SHIRTS!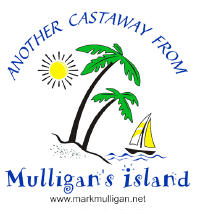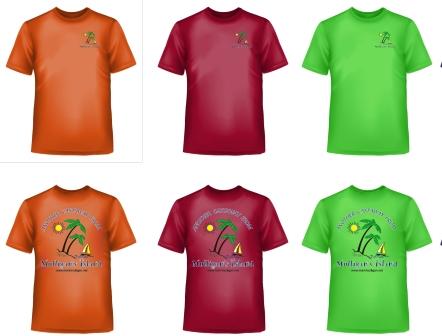 Order yours HERE!
Add your name to Mark's email list!