Kelly McGuire and I close out our 8 state tour in Phoenix Sept 23, Sierra Vista AZ Sept 26, and Tucson Sept 27! GET TOUR DETAILS HERE
FYI Only a handful of tickets remain for Tuesday's Phoenix show. Click the link above for details about this unplugged duo show.....
What a tour so far! The opera house show was wonderful, and we packed Iowa's legendary Tiki Barn with a record crowd! OK, so I had to wear shoes one night (it was 41 degrees in Milwaukee) but through 5 states it's been a blast and we've enjoyed running into familiar faces AND new friends! Hope to see YOU as we close out our tour in Arizona this week....
ROCKY POINT w/ DAVID SHEEHY FRI, OCT 1OTH
THE CARIBBEAN PARROT, 5:30PM It's Arizona singer-songwriter David Sheehy's first ever visit to Rocky Point, for a show unlike any I've done there. Tonight, we'll be playing your favorite songs from artists like The Eagles, John Denver, Jim Croce, etc. And we hope you'll be there singing along! No cover, just bring a donation for charity at the door. Don't miss this one night only show!
8 CD COMPLETE SET SPECIAL! All 8 CDs, no repeats, just $50, shipping included! Click HERE to save big w/ this special!
'THE THREE MIRACLES, NOW AVAILABLE IN KINDLE FORMAT TOO!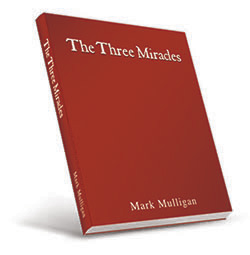 Wow, YOUR stories have been incredible....thanks for sharing yours after reading mine! All proceeds from "The Three Miracles" go to a incredible charity. Learn more about that and order your copy of the book HERE
GROUP TRIP TO GUATEMALA
My wife and I will be participating in an Oct 2015 group trip to Guatemala, working with our designated charity Outreach For World Hope. It's a trip involving Christian service and serving the poor by day, then getting together nightly for a few tunes. Interested in joining us? We've got room for only a dozen more. Email mexicomark@hotmail.com
WANT TO STAY POSTED ON UPCOMING EVENTS? Just insert your email address to be kept up to date!