Thursday's Carlsbad CA show is SOLD OUT! Catch Mark in San Carlos, MX Wed,4/24 (La Palapa Griega, 5:30PM) THEN:
ROCKY POINT SAT, MAY 11!
Celebrate Mothers Day a night early with your choice of a 5PM or 7PM dinner show! $25/person includes new summer blue "Hammered n Nailed at The Frog" T-Shirt, reserved show seat, dinner and your first house drink! Regular menu available til 9PM. Bring your friends, make it your party! Limited seating, reserve at FrogReservations@gmail.com
TRES AMIGOS SHOWS!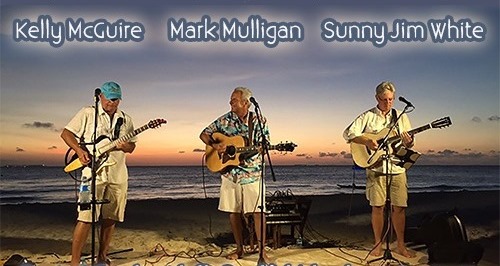 Catch Summer Tres Amigos Shows w/ Kelly McGuire & Sunny Jim in Colorado, Southern Cal, and Arizona, info HERE
LISTEN TO YOUR FAVORITE MULLIGAN SONG!
NOW AVAILABLE ON iTunes!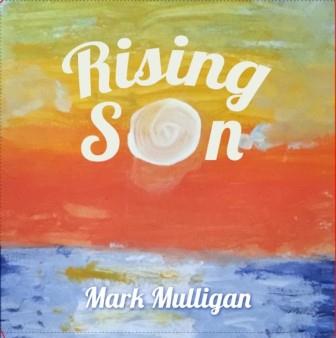 100% of proceeds from Mark's new "Rising Son" album go to charity! This faith-inspired album is available on CD and USB flash drive HERE, or DOWNLOAD it on iTunes or CDBaby.com!
ALL OTHER CDS just $9.99 each, shipping included! OR get the ENTIRE TEN CD SET just $69, with FREE SHIPPING!
Immediate shipping, select and order yours HERE! OR DOWNLOAD on iTunes or CDBABY.COM
You've heard me talk about San Carlos... check it out!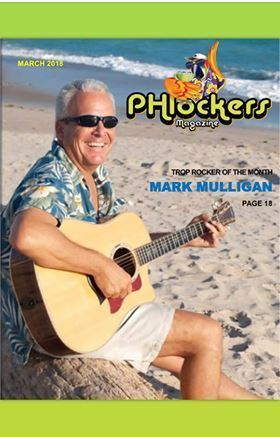 Thanks Phlockers Magazine for sharing this with trop rock fans everywhere!
KEEP UP ON UPCOMING EVENTS!
Just insert your email address to be kept up to date!