It's been one year since the big Yarnell Fire, where 19 firefighters were killed and the town I lived in just before moving to Mexico was wracked with devastation. Sun Aug 17th: Join me at Yarnell's American Legion for an open to the public show, no cover w/ donations to benefit Yarnell Rising and Americanl Legion scholarship funds. BBQ pork sandwiches, beans, cole slaw, dessert, pot luck side dishes, 25 cent draft beer & 50 cent wine, and frozen margaritas for a buck! Music starts at noon... more details HERE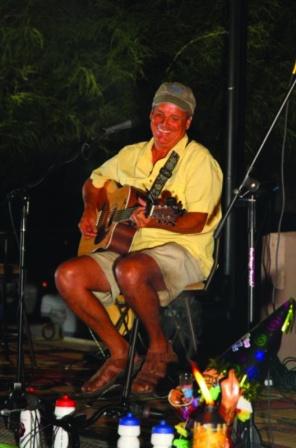 After the Yarnell show, I'm on to Albuquerque Aug 19th, then beautiful Ruidoso Aug 20th for my first show in New Mexico's high country! Details about both, plus Arizona's big Aug 22-23 Parrot Grande event, HERE
Speaking of Parrot Grande, you'll want to check out the just-announced weekend lineup, PLUS times for my Friday AND Saturday shows w/ Kelly McGuire, on the link above!
8 STATE TOUR W/ KELLY McGUIRE
Following my solo show in San Antonio Sept 5th, I'll be kicking off an 8 state tour w/ award winning artist Kelly McGuire! Fun starts near Houston Sept 7th, and will include our first ever opera house show, a performance at a Tiki Barn, and more! Dates are listed below.....seating at each is limited so reserve ASAP!
9/5 San Antonio, TX (Mark solo)....Sept 7 Houston, TX....9/10 Corning, IA (special opera house performance)....9/9 Oklahoma City, OK...9/12 Milwaukee, WI....9/13 Burlington, IA....9/14 Omaha, NE....9/16 Denver, CO....9/20 Newbury Park, CA....9/21 San Diego (Bonita) CA....9/23 Phoenix, AZ...9/26 Sierra Vista, AZ...9/27 Tucson, AZ
Hope to see you on our tour!
9 yr old Luis is enjoying being my "roadie" on this summer's tour!
8 CD COMPLETE SET SPECIAL! All 8 CDs, no repeats, just $50, shipping included! Click HERE to save big w/ this limited time special!
WANT TO STAY POSTED ON UPCOMING EVENTS? Just insert your email address to be kept up to date!