See you in San Carlos Wednesdays, 5PM La Palapa Griega
2018? From "Laid Back Attack" in Olympia WA and shows with Thom Shepherd in Arizona, to Tres Amigos shows in Southern Cal, Belize, and Isla Mujeres MX, it'll be a GREAT year! Get info about shows in Reno, Kino Bay MX, "Meeting of the Mindless" in San Felipe Baja CA, and MORE HERE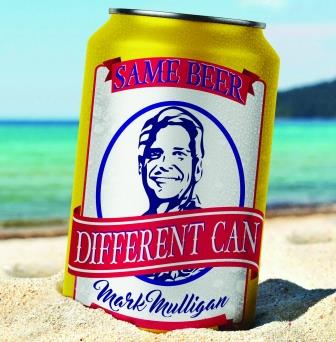 DOWNLOAD MARK'S BRAND NEW ALBUM from iTunes, CDBABY.COM, or order the CD w/ FREE shipping below!
Come away to Belize w/ the Tres Amigos! Join Sunny Jim, Kelly McGuire & Mark Mulligan, May 17-20
NEW "SAME BEER DIFFERENT CAN" T-SHIRTS!
Click below to order your 100% cotton, limited edition T-shirt, with FREE SHIPPING!
Tres Amigos (Kelly McGuire, Sunny Jim and Mark Mulligan) look forward to singing for you not only at IslandFest, but also in Belize, Southern Cal, AND 2018's Laid Back Attack!
KEEP UP ON UPCOMING EVENTS!
Just insert your email address to be kept up to date!