Next Shows:
Wed May 4 5:30PM
w/

Lorena Robles

at La Palapa Griega! I'm back there Mothers Day (Sun May 8, 6PM)
w/
Efrain Giaccoman of "The Twins"!
Special guest Lorena Robles joins me Wed, 5:30PM in San Carlos, La Palapa Griega!
COMING UP? MOTHERS DAY in San Carlos w/ Efrain Giaccoman...Cochorit Beach w/ "The Twins" 5/9...Guaymas (Homero Tavern) 5/16...San Felipe Baja CA 5/27...Rocky Point 5/28...Tucson 7/1...Flagstaff 7/2...Prescott AZ 7/16 Info about ALL HERE
Efrain Giaccoman join me Mothers Day in San Carlos! GREAT menu features lobster thermidor (350 pesos), shrimp mignon or cuban pork (300 pesos), rack of lamb (250 pesos), or chicken medallions w/ mustard sauce (180 pesos), all served with salad and lemon pie dessert! Showtime 5:30PM
Monday May 9th, we're off to "A Beach Down in Mexico", where "The Twins" join me unplugged under a shade palapa 45 minutes from San Carlos. Hop on our bus (11AM, returning 4PM) and come along to Playa Cochorit. Round trip bus, our show, and all the beer you'd like, just 25 bucks! (400 pesos) Seafood lunch available, starting at just 7 bucks. Reserve at mexicomark@hotmail.com
You can take the girl out of Navojoa....Here's Elsa & her friend Rosy, just after rounding up a horse from a couple cowboys during our trip to Banamichi, Sonora
David Sheehy joins me in the cool AZ pines Sat July 2nd!
Can't wait for Laid Back Attack in Olympia WA Sat July 9th! Check out the incredible lineup for this 3 day Trop Rock Fest HERE
James "Sunny Jim" White joins me in Denver 7/19, Steamboat CO 7/20...Colorado Springs 7/22, San Diego 8/20, Huntington Beach 8/21 & at Arizona's Parrot Grande Aug 26-27!

ON just announced $9.99 SALE! (Reg $15)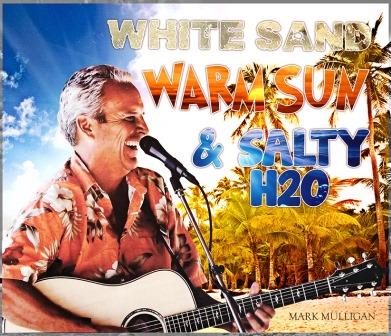 Features "Marisol", "Red Red Wine and a Lot of One Love","Talk to Each Other", "Corona Sunset" and more! Order the CD or any other, ALL on special sale price, OR DOWNLOAD IT ON iTunes, Amazon, or CD Baby!
WANT TO STAY POSTED ON UPCOMING EVENTS?
Just insert your email address to be kept up to date!