NEXT SHOWS: MARBLE, CO July 5, ALBUQUERQUE JULY 8 & FLAGSTAFF AZ w/ David Sheehy Sat July 18 Details HERE
MARBLE, COLORADO JULY 5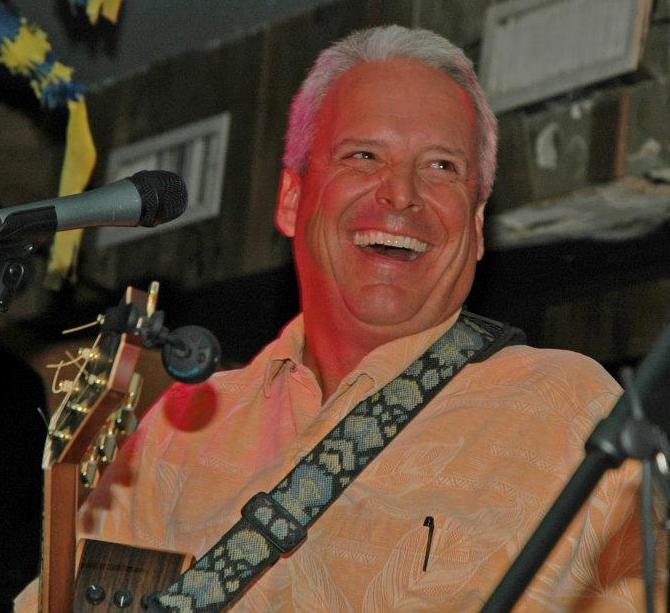 Catch me at The Slo' Grooving Restaurant 5-8PM In lieu of cover, all donations go to the Marble Community Church Mission Project.
THEN, ALBUQUERQUE Wed July 8: Join  B-Man & the MizzBeeHavens and me for this 6PM, no cover show at Corrales Bistro Brewery! Located at 4908 Corrales Rd.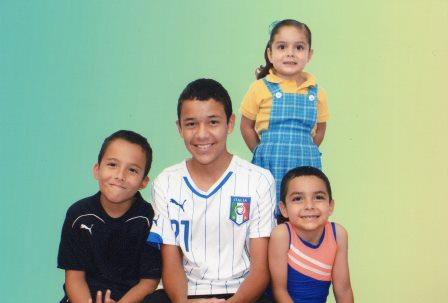 The latest shot of the Mulligan kids!
FLAGSTAFF SAT JULY 18th w/ DAVID SHEEHY!
Escape the desert heat and join us for this BYOB and beach chair event, in the woods 15 miles W of Flagstaff in Parks! Details HERE
| | |
| --- | --- |
| | CASTAWAY KIDS UPDATE! |
Over 100 kids now in school, half of those in college,thanks to Castaway Kids sponsors and volunteers! The new Castaway Kids Thrift Store in San Carlos raises money to fund these scholarships, also providing needy families with access to clothing, household items, etc.
Read ALL the latest and learn more about Castaway Kids HERE
Proud of how C.Kids President Terry Challis has led the group since I handed it over to her, and appreciate her support as Elsa and I continue our own outreach in the nearby "ejido" community of San Jose. Our dream? To take a vacant piece of land in the town center, newly authorized for our use, and build what you see below.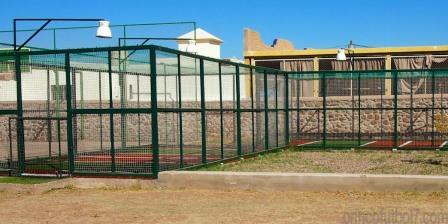 A steel framed, fencing-enclosed "wall ball soccer" field, surrounded with donated basketball hoops, swings, a seesaw, slide, etc...a fun and healthy after-school/ weekend alternative to gangs and the temptation of drugs and early pregnancy in a town that doesn't even have a swing.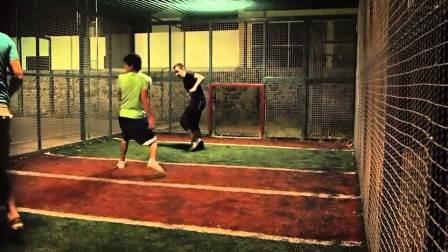 The heart of the playground will be the mini field, which being enclosed gives us the ability to maximize the good we can do through the facility. For example, park cleanup and quick Bible reading/group prayer with the kids daily before we unlock doors to play games and tournaments, rules governing language and behavior inside, etc.
We've received an early pledge of used park equipment from the Mesa AZ Parks & Rec Dept, which we hope to disassemble and transport in Sept or October (Volunteers needed: Would you like to make helping us get it to Mexico YOUR contribution to the project?)
We've raised about 1/3 of our $5000 goal already and hope thru my summer touring to actually start construction by Fall. If this is something you'd like to be a part of, email mexicomark@hotmail.com Muchas gracias!
8 CD COMPLETE SET, $50 FREE SHIPPING! Click HERE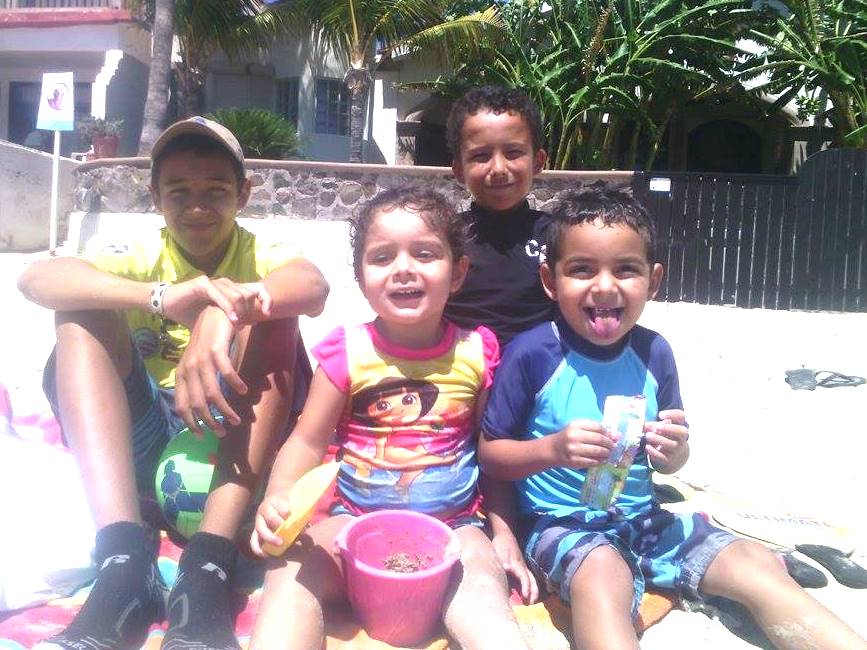 Hello from the Mulligan kids!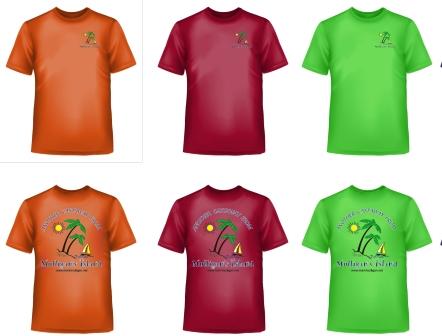 Perfect for summer: Another Castaway From Mulligan's Island" T-shirts! Just $15, free shipping! ORDER HERE
WANT TO STAY POSTED ON UPCOMING EVENTS?
Just insert your email address to be kept up to date!