See you in San Carlos Wed AND VALENTINES DAY at La Palapa Griega
THEN? Rocky Point 2/19...Kino Bay 2/23, Sierra Vista AZ Feb 27...COUNTRY ON THE BEACH 3/5...Alamos March 14 Details about all, plus U.S shows in California, Colorado, Washington and Florida HERE
JUST BOOKED: ROCKY POINT FRI FEB 19, 5PM!
VALENTINES DAY IN SAN CARLOS!
Don't miss this 6PM show in San Carlos w/ Efrain Giaccoman of "The Twins"! AMAZING special menu includes soup or salad, then your choice of Ribeye Steak in Black Fig Sauce...Filet Mignon w/ Shrimp Medallions in Saffron Sauce...Lobster in Vanilla Sauce...Fish Filet stuffed w/ crab wrapped w/ bacon in creamy sauce...or chicken stuffed w/ cheese in sparkling wine sauce..then Lemon Pie for dessert! $20 USD, reserve 226-1888 or at the restaurant.
BAJA BEACH BASH IN SOUTHERN AZ FEB 27!
Don't miss this night of fun in Sierra Vista, all for a great cause! Details and reserve online HERE
COUNTRY ON THE BEACH in San Carlos MARCH 5
 Don't miss this big 5PM country music concert w/ SIX AND A HALF MEXICANS (Forastero Country Band and Mark)! Enjoy songs from George Strait & Alan Jackson to Garth Brooks & Johnny Cash. Brought to you by Seaside Realty and La Palapa Griega, tickets are just 100 pesos and going fast, available only at Seaside Realty!
ALAMOS TRIP MARCH 13-15
Only 2 seats remain on the bus for this 2 night trip to the 5 star Hacienda de los Santos Resort, offering us our 2ND NIGHT FREE! Reserve US toll free 1-888-777-0164 or MX 647-428-0222.  Score a GREAT additional special, w/ just 1000 pesos including  r/t bus from San Carlos to Alamos, an incredible Monday night buffet AND duo concert w/ Alamos's Ramon Alcantar AND a professionally guided walking tour of Alamos!Email mexicomark@hotmail.com to reserve, then the Hacienda to reserve your suite!

Featuring "Marisol", "Red Red Wine and a Lot of One Love","Talk to Each Other", "Corona Sunset" and more!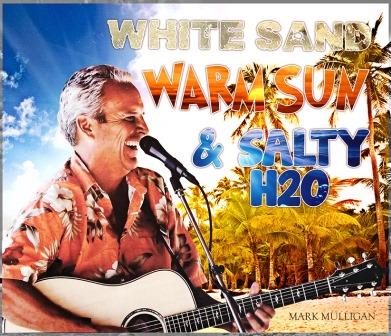 WANT TO STAY POSTED ON UPCOMING EVENTS?
Just insert your email address to be kept up to date!